PharMerica Employee Success Stories
At PharMerica, we are committed to the development and growth of our employees. Many of our organization's leaders started with the company in entry-level positions and have grown their careers through internal advancement and promotion. Every team member has a unique story about their path with PharMerica. These differences lead to innovative ideas and better decisions that make us successful.
Below are some examples of success stories from our team members who have advanced their careers at PharMerica and have a story to tell.
Michael Varnado, Pharmacy Operations Director, joined Pharmacy Alternatives in 2012 as Director of Pharmacy for the company's Louisiana operation.
After his arrival, he has risen through the ranks at an impressive pace and is now the Pharmacy Operations Director for all of Pharmacy Alternatives' locations, overseeing and supporting pharmacy and business operations. Dr. Varnado has 13 years of pharmaceutical experience in both long-term care and retail settings.
Dr. Varnado is a magna cum laude graduate of Xavier University College of Pharmacy in New Orleans and a member of the American Pharmacists Association.
Marianne Ruscz, Vice President of Operations, joined PharMerica directly out of school as a staff pharmacist. She had always been intrigued by long-term care pharmacy. Growing up, her elderly grandparents lived with her and she observed her mother work in a skilled nursing facility as a director of nursing.
Throughout her time with PharMerica, Marianne has always been involved in a leadership role. Within a year of starting with the company, she was promoted to Pharmacy Director. She continued to grow with the company and became the Regional Pharmacy Director for the New England area. Currently, she serves as the Vice President of Operations for the north region.
Marianne loves pharmacy operations because each day is unique. She finds it very satisfying to see her team work together to solve challenging problems. Each day is filled with a sense of accomplishment because she knows that she is helping her clients serve the elderly population.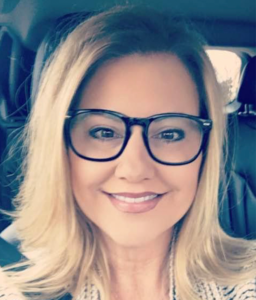 Mary Garland, Pharmacy Director, joined PharMerica as a pharmacy technician in 1985. She has always been fascinated with all aspects of pharmacy from inspiring patients to the difference she makes every day in the lives of others.
During her time with PharMerica, Mary excelled quickly in every position she held. Moving from a Pharmacy Technician to a Data Technician where she regularly visited pharmacies. She continued to grow in the company and was promoted to Business Analyst where her passion for analyzing data flourished transferring to her new role of Junior Programmer within a year. Mary then was selected for a Project Manager position for the acquisitions team where she received the Founders Award. She advanced her career by becoming the Pharmacy Director in Ayden, NC, where she worked for eight years before transitioning to Simpsonville where she currently serves as the Pharmacy Director.
Mary loves Pharmacy Operations because of the lives she can impact. Throughout her career changes, one thing has never changed – her drive and passion for pharmacy. Each day is different and presents new and unique opportunities to help the people who impact her life every day.
Crystal Davidson, Pharmacy Director, joined the company in 1997 as a Pharmacy B Technician. Over the years, she has grown her career at PharMerica. In 2018, Crystal became the Pharmacy Operations Manager, and in 2022 she was promoted to Pharmacy Director, managing 40,000 prescriptions per month with a staff of 74 employees.
Crystal continues to demonstrate incredible leadership within her team by focusing efforts on recruitment, training, and employee engagement initiatives. She has a strong passion for serving our customers and leads by example providing impeccable customer service and bringing innovated ideas to make improvements to the pharmacy.
Crystal has dedicated 25 years at our Kent location, and she is continuing to do great things with PharMerica.
Travis Olsen, Pharmacy Technician Manager, joined PharMerica in 2000 as a Purchaser. Throughout his time with PharMerica, he has held positions of Purchaser, Procurement and Operations Analyst, Purchasing Manager, and now Pharmacy Technician Manager. He has always had a passion for analyzing data and has leveraged this to benefit the company and the patients we serve. Travis credits his career growth and accomplishments to the leadership and mentors he has worked for. Having a company encourage and support growth as PharMerica does has been truly rewarding.
Travis enjoys every day in Pharmacy Operations for the unique opportunities to serve and improve the lives of our customers. Throughout his career, one aspect of a successful pharmacy has remained consistent – teamwork is essential and working with a dedicated group of co-workers committed to the end customer is fundamental.
Coran Newland, Account Manager, joined PharMerica in December 2014 from the retail setting. Starting out as a mid-shift order entry technician, he was pulled into a variety of different tasks in the pharmacy. Between working the numerous different orders that came into the pharmacy, he would help with inventory management and billing.
In December 2019, Coran became the Wallingford pharmacy's Lead Order Entry Technician and has been involved in everything from pharmacy IT to maintenance. Then, in September 2022, he joined the Account Management where he is responsible for supporting the pharmacy's customers.
Rebecca Wingate, Vice President of Clinical Operations, joined PharMerica in January of 2007 as a Consultant Pharmacist. She continued her career with PharMerica as a Manager of Clinical Operations in 2010 leading a team of consultant pharmacists in six states and then expanded her role in 2016 as Director of Clinical Operations for the North leading a team of managers in 28 states. In addition to her Pharm.D., Rebecca recently completed an MBA in Healthcare Management.
Rebecca drives clinical excellence and quality by utilizing a team-based approach and metrics to optimize value for clients and improve resident outcomes. She promotes partnerships through medication safety and stewardship programs that offer innovative and results-driven experiences.
Rebecca participates in long-term care association committees and provides health professionals with continuing education as a speaker at regional and national meetings. She builds effective teams, provides professional development through mentorship, and fosters our mission-driven culture with proven results in clinical excellence and quality. The clinical expertise Rebecca provides supports our organization and develops strong partnerships with clients.
PharMerica Career Opportunities